Boats and Equipment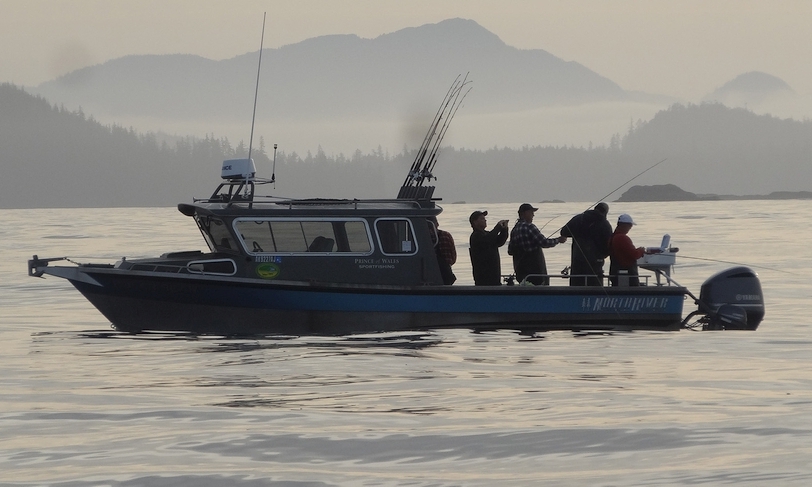 Our vessel, the "Polar Bear", is a 2008 28′ North River equipped with state of the art electronics and safety equipment. Its state of the art equipment includes the latest Lowrance GPS/Sonar/Chartplotter's with Structure Scan side imaging technology. It's equipped with a 12 inch HD display on the dash for navigation and another 12 inch display on the fishing deck so customers can see what's going on down below. The "Polar Bear" has a heated and enclosed cabin for the ride to and from the fishing grounds and a large deck that provides plenty of room for fighting multiple fish. In addition, we also contract with Capt. Kim McCarthy on the "Taipan", Capt. Troy Thain on the "Makai", and Capt. Howie Dagg's on the "Stellar One". All of these vessels are equipped with similar electronics and equipment and are operated by very capable and patient captains.
Fishing Equipment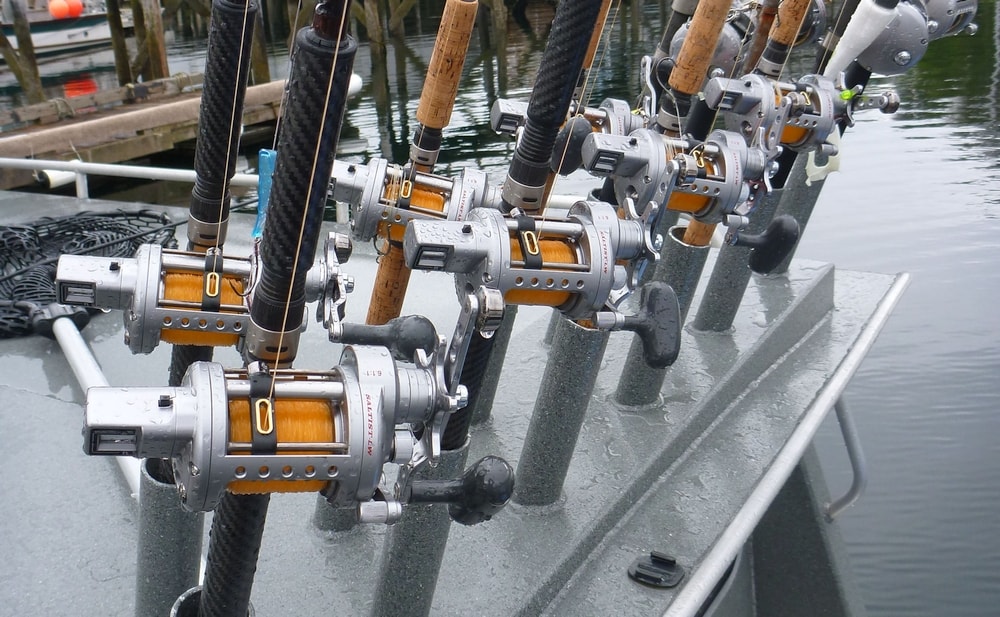 On our charters we have the versatility of either mooching or trolling for salmon. Mooching is our preferred technique and we use 9 foot Daiwa DXS mooching rods coupled with Daiwa Saltist line counter reels. The reels are spooled with 25 pound mainline and we typically use 4 to 5 ounce mooching sinkers and 40 pound test leaders with Mustad Ultrapoint Hooks when we're mooching.
When a school of salmon shows up on the sonar the line counter reels allow us to drop baits to the precise depth of the salmon. Green label herring cut at an angle that makes the herring spin tightly is the preferred bait for salmon. Mooching is a hands-on technique and when the bites on the action can be fast!
When the salmon are scattered it's simply impossible to beat the effectiveness of trolling. The Polar Bear is rigged with state of the art, computerized Cannon DT10 downriggers. When a fish is hooked trolling we'll often drop down mooching gear after the downriggers are up to try and hook any other salmon that are schooled up in the area. The downriggers allow us to cover vast amounts of water in search of salmon. We are a small charter fishing company and are able to offer the adaptability of downriggers.